Walter E. Hathaway - Will dated 1918
Will written by Walter E. Hathaway in 1918 while he was is Wytheville, Virginia were he was sent by White Stone's Dr. Hubbard in hopes of improving his ill health.
---
I, Walter E. Hathaway, of Enon Hall in Lancaster County Virginia, being of sound and discriminating mind, but of great physical infirmity, being immediately reminded that my life may be terminated at any time; do make, decree and publish this my will and testament.


Item 1: I wish my body to be buried in the grave yard at Enon Hall between the graves of my two wives and that a suitable tombstone be erected over my grave, and my wife Susan's grave, similar generally to the one over the grave of my first wife. I also direct that a strong and substantial brick wall be built around the grave yard, making it...(illegible word), considerably larger than it is now. With a substantial iron gate on the North side.


Item 2: I direct that all my just debts shall be paid at once; using the returns from my insurance policies for this purpose.


Item 3: Among my papers, in a separate package, there are a lot of Bonds, Notes and Stocks in the name of my late wife Susan S. Hathaway, who having died without a will came to me under the law of Virginia. As these...together with certain ground...in the city of Baltimore were not in fact hers in fee simple but being held by her really as trustee for her father Dr. R.C. Smith, who was to receive the interest in the same during his life time, they becoming my wife's in fee simple upon the death of the said Dr. R.C. Smith. I therefore direct my Executor hereafter to be named shall keep a separate and distinct account of these securities and that the income derived therefrom shall be paid to the said Dr. R.C. Smith during his life time; and at his death the principal thereof shall be paid in equal proportions to my said wife's children Richard S. Shackelford, Henry Hathaway and Anne Hathaway. I direct that Dr. Smith shall have a home at Enon Hall during the remainder of his life time.


Item 4: I direct that the agreement made between my mother Felicia T. Hathaway and myself where she conveyed to me her life estate in Enon Hall Farm which said deed has not been recorded but is in my safe, be scrupulously and exactly carried out during her life time.


Item 5: I give and bequeath to my nephew Howard Hathaway, Jr. the sum of one thousand dollars to be paid to him whenever he shall resign from the U.S. Navy.


Item 6: I give and bequeath to old Kilmarnock Meeting House, for the purpose of fixing up the same painting and repairing; the...to be spent under the supervision of the Deacons of the said church, the sum of five hundred dollars. This is in consideration of my affection and appreciation for many kind people who attended that meeting house when I was a boy, many of whom are buried there.


Item 7: I give and bequeath to the following named parties the sums below stated, provided the said parties shall remain in employment at Enon Hall, as they...are for such wages and upon such terms as may amicably be agreed upon from time to time between my said estate and the said parties for the time of five years from the date of my said death. To E.A. Oliver the sum of five hundred dollars; to Foster Taylor the sum of two hundred dollars; to Walter Rice the sum of two hundred dollars, to Mary Coles the sum of two hundred dollars.


Item 8: I give and devise to my son Henry Hathaway, Enon Hall Farm which shall include the Hill woodland, the "Lockes" place and the...shore; but not the stock, machinery, or crops. This to become his in fee simple absolute when he reaches the age of twenty five. Until my said son arrives at the age of twenty-five I desire that the said place be kept together as a home for any and all of my family. The said farm shall be valued in the distribution of my estate regardless of what may then be the actual value of said farm at the sum of fifteen thousand dollars when the same is turned over to my said son.


Item 9: Subject to the provision of section 8, and the bequeaths heretofore written in this will, I desire that my estate shall be divided equally, share and share alike, between my children Margaret F. Hathaway, Henry Hathaway and Anne Hathaway and I give, bequeath and devise the same to them as in this section is above directed.


Item 10: I nominate and appoint my friend and business companion, W.T. James, Executor of this my Will and Testament, authorizing and empowering him to sell any real estate I may possess except Enon Hall Farm, to execute and sign any and all deeds and papers of any kind, with the same power and authority which I had when living, freely and fully. I also direct and request the court to permit him to qualify as such executor without requiring any surety upon his said Bond.


I advise my executor from time to time as soon as he reasonably and safely can that all uncertain or speculative investments that I may have be converted into sound and reliable securities; having full confidence that his knowledge of these matters will enable him to handle the same successfully.


I desire that my daughter Margaret F. Hathaway qualify as guardian for my infant children for the purpose of caring for and directing their personal conduct and education but it is my wish and direction that their financial interests remain under the control of my Executor until my daughther Anne reaches the age of twenty-one; and that she not be required to give any surety. And in all matters and things she and my said executor work in full and complete accord and confidence, basing confidence in my said executors business skill and judgement; and I firmly advise them... frequently, fully and confidentially to consult with my good friends Dr. B.H.B. Hubbard and W. A. Eubank. I having great confidence in their business ability and acumen.


In witness whereof I here unto subscribe my name and affix my seal to this my will and testament which is written one and a half sheets of legal paper at Wytheville, Virginia, this twenty ninth day of June, 1918.


Walter E. Hathaway (Seal)

---
"Senator Thomas J. Downing and Walter Hathaway, who was also an attorney, were very close friends. A pact between the two stipulated that whichever of them should die first would be laid to rest with a graveside service presided over by the other. It happened that Walter died first and was buried with his forebears at Enon Hall. I am certain that the old burying ground had never heard the likes of the farewell which Senator Downing delivered for his dear friend."


"When Dabba Was Young"
By Catherine Blake Hathaway
Published by the Kilmarnock Museum in 1999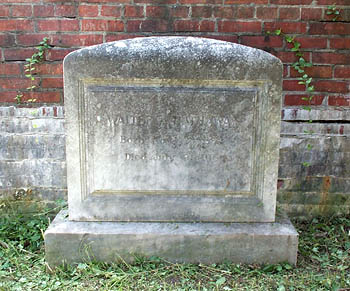 ---
From The Rappahannock Record, October 2000, story by Wilford Kale:

Twenty-two persons have served in the position of Commissioner of Marine Resources or its predecessor, Commissioner of Fisheries, in the 125-year history of the Virginia Marine Resources Commission. These commissioners have had varied backgrounds including law, military, commercial seafood, business, local government and academics. Throughout the agency's history, the governor has appointed the commissioners, normally for a four-year term to run concurrent with the chief executive.

...When Gov. Westmoreland Davis took office, he selected Walter E. Hathaway of Lancaster. A lawyer, banker and part owner in a number of fish and oyster companies, Hathaway became seriously ill after just three months in office and resigned a few days before his death.

---