ENON HALL FIRST FLOOR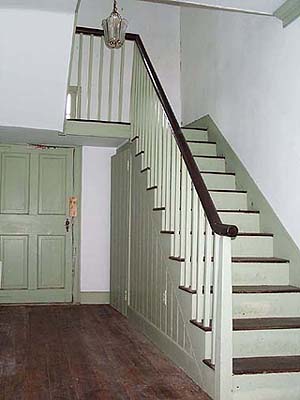 Center hall from the front door.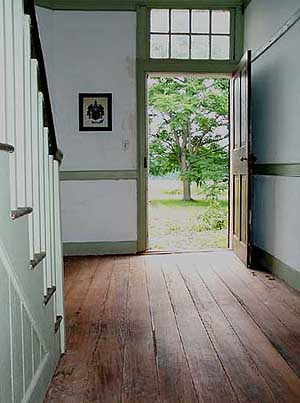 Center hall from the back door.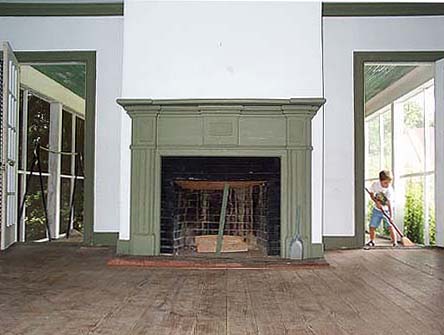 View from the center hall into the parlor on the left. Doors on either side of the fireplace lead onto a large screened porch.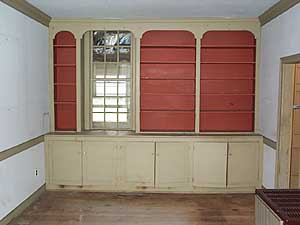 The library.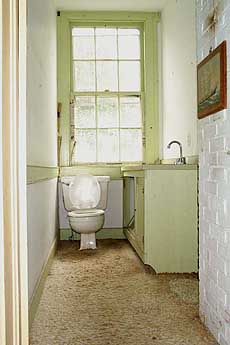 The downstairs bathroom. The brick on the right is the back of the 18th century chimney in the library.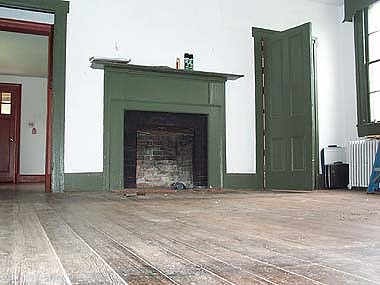 The 19th century dining room and the kitchen beyond.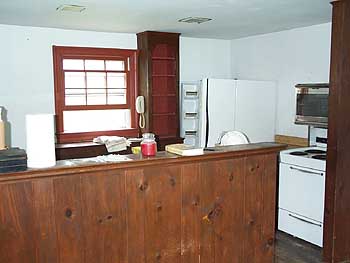 The 20th century kitchen.