---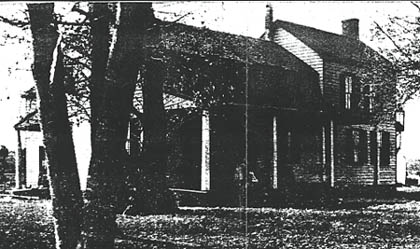 This is a bad copy of a bad copy of a photo of Enon Hall around the turn of the century.
The porch addition can be seen on the Colonial section, as well as shutters on the windows.
Found this image at Mary Ball Washington Museum and am trying to
track down the original photo.