William's Custom-Made Necklaces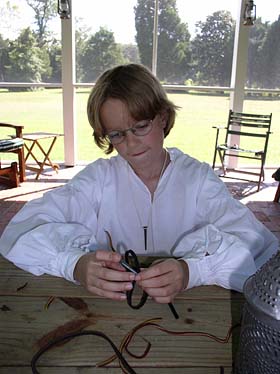 I have designed 3 new necklaces made with leather and cut nails like they used in the 18th century. (The nails are from Tremont Nail and are left over from when we added new siding to the back of Enon Hall.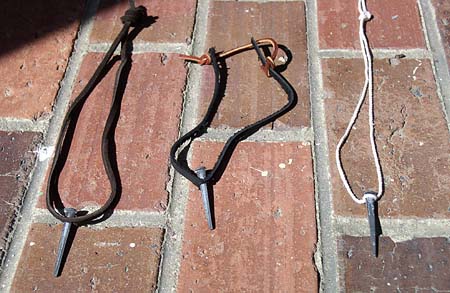 I can make 3 kinds. A leather necklace, a leather choker, and a string necklace. They are each $5. But the string necklace is just $3.

If you order a necklace from me I will make it for you at Enon Hall and mail it to you. To place your order, please e-mail me and I will send you the address where you can send your money.

Thanks! -- William

(Note from Dad: All e-mails to William are copied to me for monitoring purposes!)